WHAT TO EXPECT
THE RETREAT
The High-Performance Lifestyle Training (HPLT) Retreat, is a celebration of laser-focused like-minded humans. Surround yourself with individuals who want to improve in every aspect of their life. HPLT is a tailored three-day retreat filled with human performance growth activities in a team environment. Keynote speakers, sunrise yoga & meditation, multiple HIIT workouts, team runs, and custom apparel will give you the tools to empower your inner savage to come out and elevate the quality of your everyday life.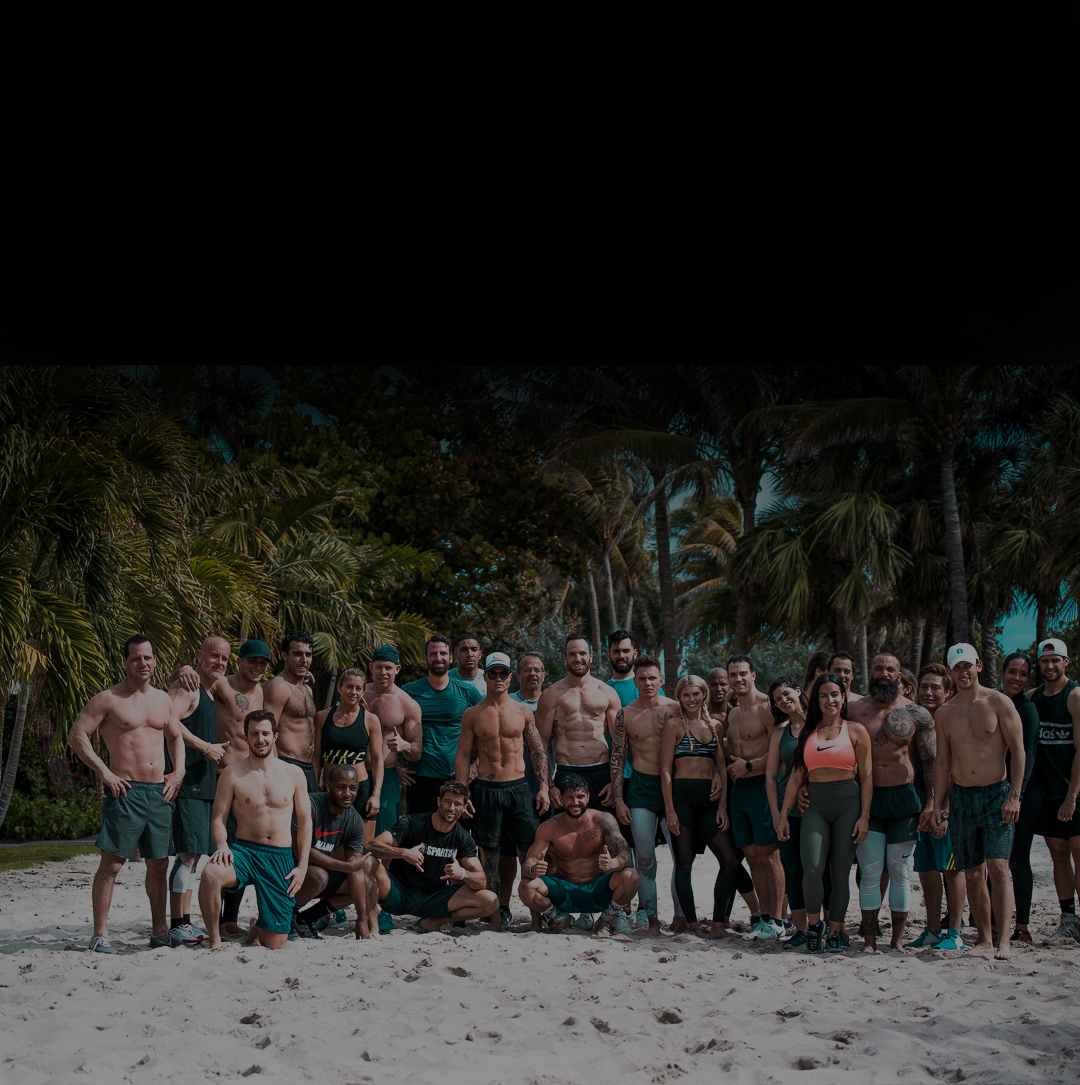 Motivation and priceless words of wisdom from some of the most influential voices in business and sports. Stay tuned as we announce who we've got lined up to speak in Miami.
Mathew Fraser
4x crossfit games champion
Mathew Fraser is an American professional CrossFit Athlete. With a coined mantra of "Hard Work Pays Off" (HWPO), he has been a dominant force on the CrossFit Games stage since the beginning of his career defining a legacy in the sport. In 2014, his debut year at the CrossFit Games, he claimed 2nd place atop the podium and was awarded Rookie of the Year. In 2015, as the favorite to win, he claimed 2nd place again. Fraser recalls this 2015 moment not as a "win for 2nd" but a "loss for 1st". In 2016, Fraser hit the competition floor and took 1st place, it was the first historic victory of his career, winning by the largest margin of victory in Games History. In 2017 and 2018 Fraser repeated not only his overall finish (1st) but each year has bested his own set record for winning by the larger margin of victory in Games History. In 2016 he led by 197 points, in 2017 he led by 216 points and in 2018 he led by 220 points. Fraser holds accolades in competitive sport before his time as reigning and defending Champ in CrossFit. He is a 4x Junior National Champion Olympic Weightlifter and a former U.S. Olympic Weightlifting team hopeful. In 2008- 2009 he was a resident Athlete at the Olympic Training Center in Colorado Springs, CO. With a return from major back surgery in 2011, he retired from his weightlifting career and has been a CrossFit athlete since 2012.
Adam Bornstein
Chief nutrition officer, Ladder
Adam Bornstein is Chief Nutrition Officer and Head of Content at Ladder. He is a New York Times bestselling author, an award-winning health editor, a certified trainer and nutrition coach, and was named by The Huffington Post as one of the most influential people in health. Previously, Bornstein was Editorial Director of LIVESTRONG.COM and Fitness Editor of Men's Health magazine.
Marc Megna
Co-Owner & Chief Body Architect, Anatomy Fitness
Born in Fall River, Massachusetts, Marc Megna is the foremost strength and conditioning coach in Miami. During his collegiate football career, Megna became a two-time All-American athlete and was drafted by the New York Jets in 1999. His gridiron career spanned several seasons in the NFL and CFL for the New York Jets, New England Patriots, Cincinnati Bengals and Montreal Alouettes. He was coached by NFL greats like Bill Parcels, Bill Belichick, Pete Carroll and Dick Lebeu.
In 2007, Marc decided it was time to complete his career as a professional athlete and decided to utilize the knowledge and skills he learned in the NFL to help people improve their quality of life through movement. The Massachusetts native settled in Miami where he worked tirelessly to make a name for himself as a fitness trainer, ensuring his efforts could benefit as many people as possible. Megna has trained people from all walks of life including notable clients like Alex Rodriguez, Gabrielle Anwar, Vernon Davis, Rob Gronkowski and Hollywood Film Director Adam Shankman. Megna also frequently contributes to fitness publications including Men's Fitness and Bodybuilding.com, and became a recognized fitness model even gracing the cover of Muscle & Fitness Magazine in 2012. In 2014, Marc became the co-owner of Anatomy Fitness, which is multiple state-of-the-art fitness facilities in Miami , Florida.
We've partnered with Cadillac Hotel & Beach Club, located at 3925 Collins Ave, Miami Beach, Florida, to get you a special room rate. The HPLT rate is available from 10/14/2019 to 10/22/2019.